About Jacquelin and Mountain Girl Editing and Coaching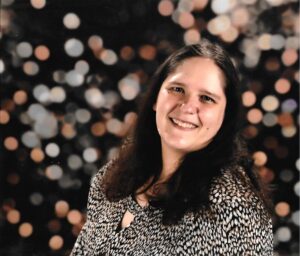 Helping people get their story out into the world is very important to me. As a child, my mom taught me the importance of the written word, of storytelling. She also taught me how to deal with certain things when it came to writing. You see, I was diagnosed with Systemic Lupus Erythematosus, an autoimmune disease that typically shows up after puberty, at the age of four. 
With that came a lot of problems, both physically and mentally. I have since been diagnosed with other conditions such as Chiari Malformation Type 1, complex ADHD, persistent depressive disorder and social anxiety. I also have learning disabilities like Dyslexia which come from the brain fog brought on by the chronic illnesses and chronic pain. 
So, because of all of this I was homeschooled, kindergarten through twelfth grade. My mom being my main teacher helped me learn to use different tricks, resources and things around me to help me hone my writing skills and gave me the love of reading even through these difficulties. If you don't find me writing, you can definitely find me reading something. 
When I decided to pursue a career in editing, I did look at corporate jobs. But after researching, I found that idea to not be what I wanted. I wanted to help people like me and being in an editing team like you usually get in a corporate setting, I wouldn't be able to do that. I wanted a more hands on approach, something like what my mom did for me. 
That was when freelance editing came up. I loved the fact that it was one on one and more flexible with what I wanted to do. So, Mountain Girl Editing and Coaching was made. 
Mountain Girl is the alias I have gone by for years since starting going on the internet at the age of thirteen. The name comes from my growing up in the Southern Sierra Nevadas of California in a small mountain lake community for nineteen years. It is a name that is very dear to me. I also go by MG or also Mountie, a name that is from a character from one  of my favorite books, Christy by Catherine Marshall. 
With Mountain Girl Editing and Coaching I am hoping to help those like me, people who have a story but don't think they can write it, get it out into the world. I want to give back to society what I was given; understanding, acknowledgment, hope and patience. I want people to see the love of writing and reading like I do, even with problems that hinder it. 
I have come up with a way that implements both editing and coaching into the same system. Something that my mom did with me and something that really worked for me. With this I hope to help people not only tell one story, but many. Doing so with the resources and experience I have gotten throughout my life.